Journées du Patrimoine (European Heritage Days) is a wonderful event that takes place over a weekend in September. During the weekend, many buildings and monuments are open to the public and often for free. While many standard tourist destinations are open for free or reduced entry (such as the museums), what makes this weekend extra special is that many sites only allow entry to the general public over these two days of the year.
I recommend taking advantage of these exclusive openings, or at least going to places that are difficult to see during the year. Start planning right now - Les Journées du Patrimoine is this weekend, September 20-21!
Last year I went with Michael and my mom to see L'Assemblée Nationale over in the seventh arrondissement. It's where the French National Assembly meets (similar to the US House of Representatives). The National Assembly meets in Palais Bourbon. But first we walked through the adjoining Hôtel de Lassay, the official residence of the President of the Assembly.
(Both buildings were built at the same time, designed by the same architect, and decorated by the same artists.)
Once you work up an appetite from sitting, it's time to eat. Onto the dining room!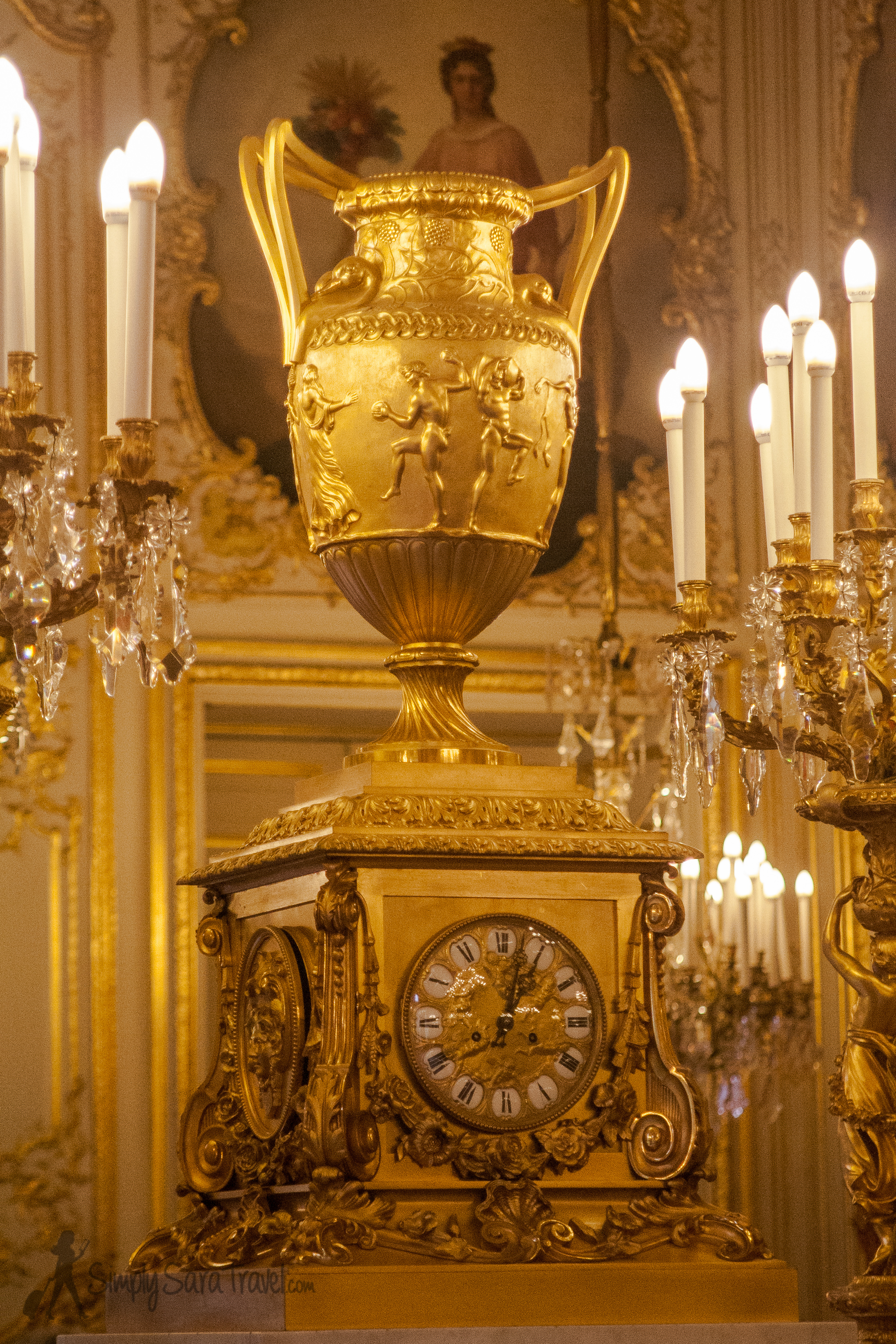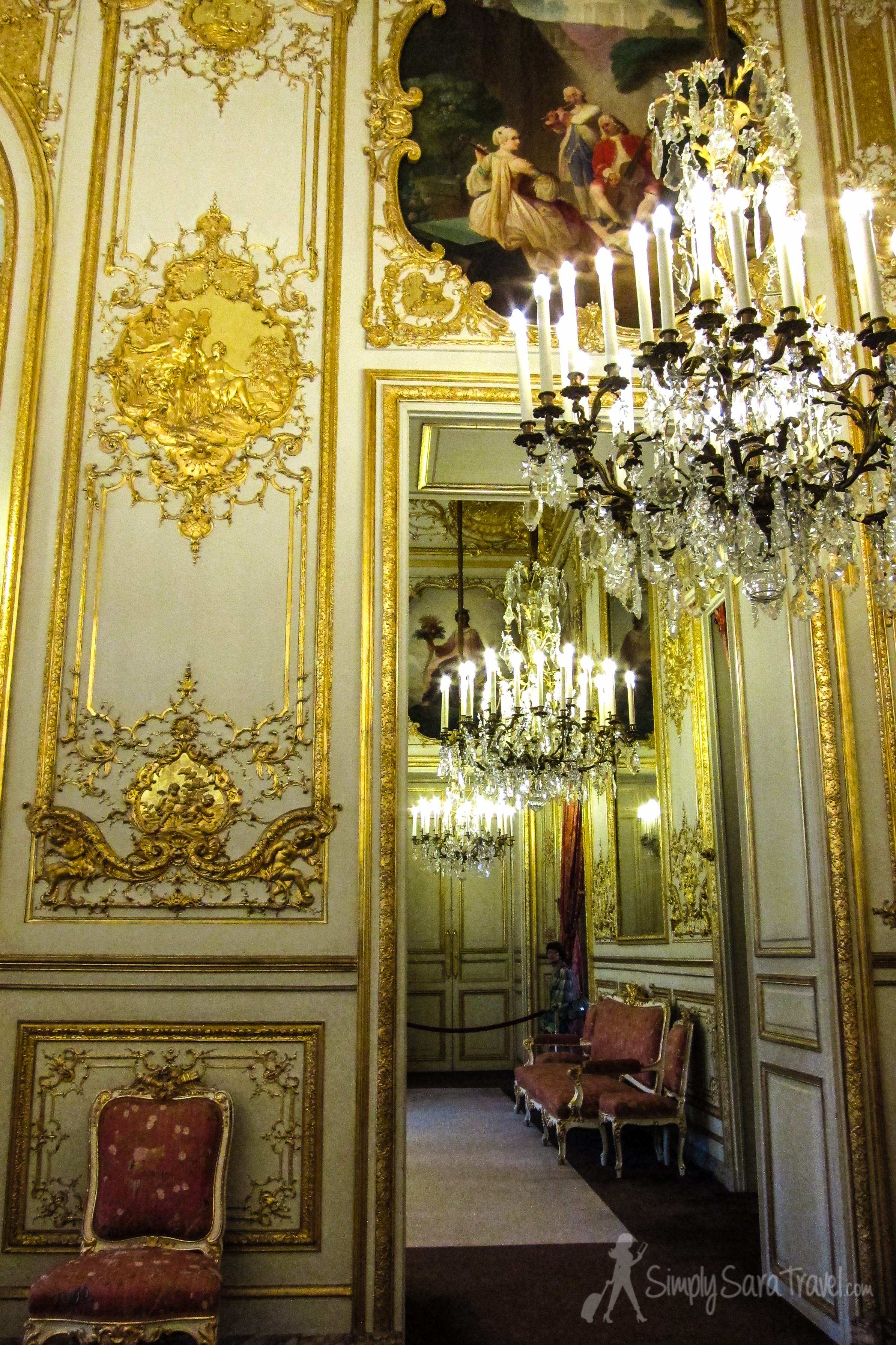 The Hôtel de Lassay was overwhelming at times - there seemed to be endless details and elaborate designs to digest. And those chandeliers! So many lights, so much gold! It certainly provided to be just as glitzy and lavish as you would expect from a French estate of importance.
Afterwards we headed over to Palais Bourbon to get down to business. Well, not before seeing an important feature - the Galarie des Fêtes (the party room).
Then we got to see where the decisions get made in the Debating Chamber. This part is more what I was expecting to see - all the rooms prior to this were a surprising bonus!
I was really enjoying seeing both of these gorgeous buildings, and there was just so much to see! Just as I thought we were done, we entered into this absolutely stunning library. Can you tell I'm an English major? This would be my happy place if I were a member of the National Assembly. The library has over 700,000 volumes of books, and the collection increases by 3.500-4,000 titles every year!
Have you ever participated in les Journées du Patrimoine in Paris? What should I put on my list to visit this year?
L'Assemblée Nationale
Palais Bourbon et Hôtel de Lassay
35 quai d'Orsay - 128 rue de l'Université
75007 Paris, France
Open Saturday (9/20/14) and Sunday (9/21/14) from 9:30am-6:00pm [link in French]
Free admission
*Last year there was quite a wait to get in - I believe we were in line a good 1.5 hours before getting in. Be prepared (or get there early)!